Plugins
Plugins are additional components that have been developed to provide functionality that can then be used from within the FPP. A snapshot of the plugin screen is included below, but the Wiki should be referred to for details.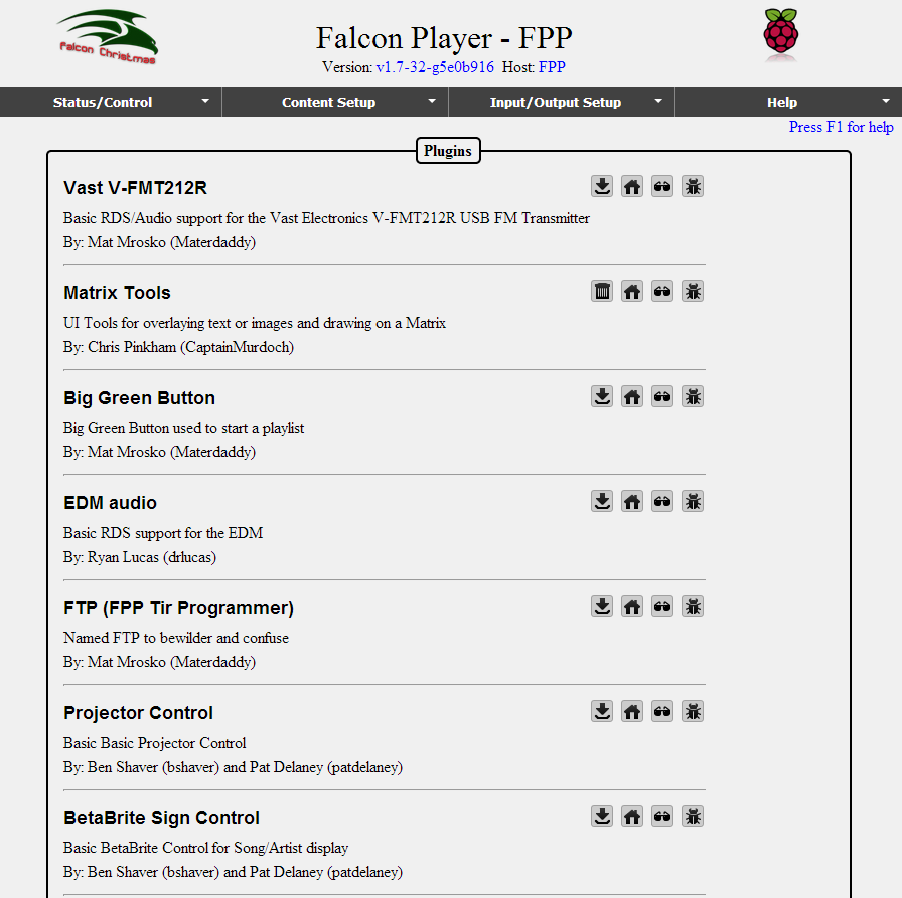 In order to use a plugin, click on the plug in and select the Download icon
to download and install the Plugin.
An internet connection is required as the required software components will be retrieved and installed. The download icon will then change to a "Thrash can" icon
to enable removal of the plug in.
When installation is complete, the Plugin will then be available for selection in the Input Output menu as an additional drop down item -(three items highlighted in green have been installed).